WE PART OF MEXICO BECAUSE MEXICO IS IN US AND WE ARE EXTREMELY PROUD TO PRODUCE
ONE OF THE BEST TEQUILAS IN THE WORLD.
We are a tequila company that values Mexican traditions. At the same time, our brand is avant-garde and topical. We want all the senses to enjoy when tasting our products and that the continuous triumphs we acquire become a part of Mexican heritage.
The experience of our drinks carries rigorous processes, which result in products of the highest quality. We are committed to excellence without neglecting the environment.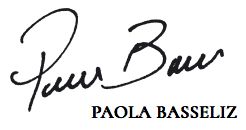 "TEQUILA IS NOT A SPIRITUAL DRINK ONLY, IT IS AN INTEGRAL EXPERIENCE, IT IS ALL MEXICO IN ONE WORD".
Ultra Premium quality Tequila, thanks to the experience of Our Master Tequilera.
Beauty and talent are in the work and presence of Mtra. Paola Basseliz, director of this company. She shines as an entrepreneur and young visionary of the field. Certified as a tequila master, she has shown that her highest quality is the PASSION for what she does, for Mexico and its roots.
Her professionalism and vision have positioned her products internationally, since they are marketed in Russia and Europe. Her objective, that the name of Mexico is always held in high regard due to the quality and experience of the product.