TORUS REAL® we are a company whose mission it is to satisfy the most demanding palates, with high quality and refined taste.
By developing startegic alliances with our busienss partners, we ensure our brand achieves an effective positioning and permanence in international markets.

SOME HISTORY ABOUT TEQUILA
The word "tequila" has its origin in the Nahuatl culture and means: "place of tributes".
Legend has it that tequila comes from the fertility goddess "Mayahuel", who became a maguey (Agave).
Since pre-Hispanic times, the Indians "tiquilas" fermented "mexcalli"
(Blue Agave), which was used as an alcoholic drink in their rituals.
However, it was the Spaniards who discovered that some of the agave species could be distilled to obtain this exquisite liquor.
In the year 1600, the first agave distillery was introduced by Pedro Sánchez de Tagle; creating the first tequila distiller.
This is how the delicious and popular drink is recognized worldwide as "Tequila".
WE ARE PROUD TO COUNT WITH THE BRONCE PRESENTS
THE "SAN FRANCISCO WORLD SPIRITS COMPETITION 2017"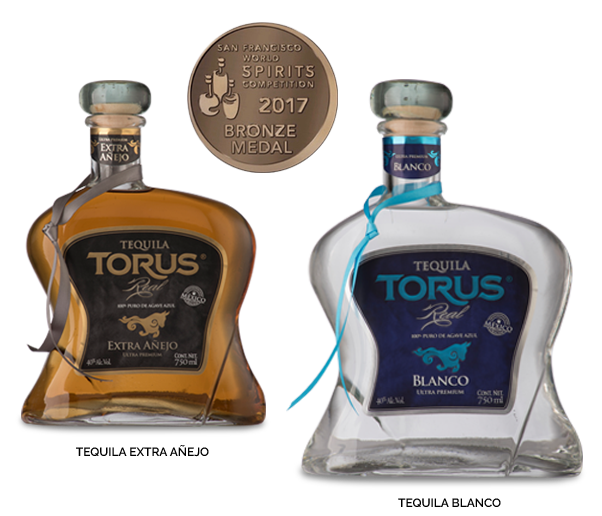 REGULATIONS
Our production process is strictly regulated by the Mexican Government under the following standards;